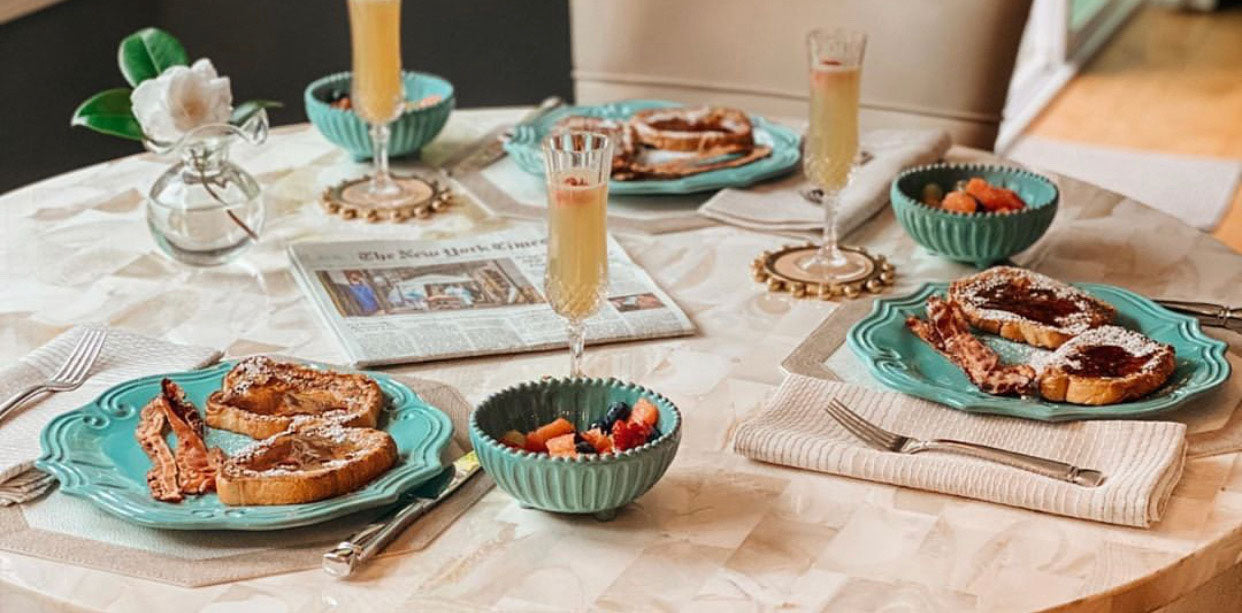 Time to set the Table, Kids!
Shown Above: Bordino octagon mats, Gradient Stripe napkins & runner
During these times when most of us are staying home and isolating, it is important to stay positive and make the best of the situation. Take those lemons and make lemonade! Let's take this moment to reconnect with our loved ones, get creative, and yes, have some fun!
While this downtime may be a great opportunity to finally read that book or learn a new language, it is also a great chance to reconnect with the family in ways that you couldn't find the time for previously. Take this time to incorporate all of the family in the dining experience. Some can play a part in the meal preparation. Some can help to set the table, and then everyone can sit around the table and dine and converse together. This is a great time to teach children how to set the table, for both casual and formal settings and instruct them on how to use utensils and napkins properly. It is also a great opportunity to allow children to express their creativity. They can be in charge of which napkins or placemats to use, whether or not to use napkin rings, or even what will be used for the centerpiece. You may be surprised what they come up with. This is an ideal chance for you to share some of  your families dining traditions while creating some new ones together.
Photo by Talia Dobrec featuring Bordino mats & Honeycomb napkins
On our next post we will look at some specific differences between formal and casual table settings and give you some ideas on how to vary your tablescape.
Until then, keep calm and set your table...Stay healthy, stay safe!