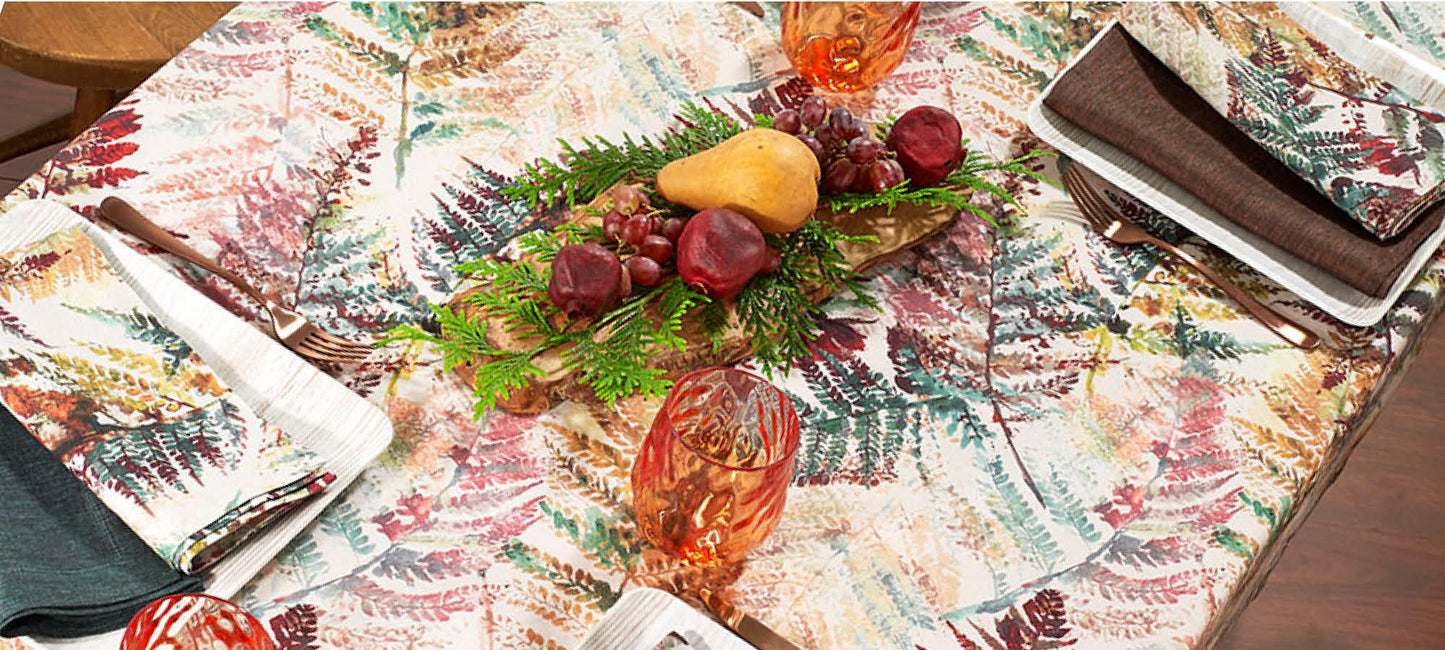 Making Your Holiday Table Memorable
Thanksgiving is right around the corner. Is your table ready?
Fall is all about rich colors, warm tones and cozy settings. This is the time to bring family & friends together, enjoy the great food, create fun memories and fabulous tablescapes. Your table setting is one of the first things your guests see upon arriving at your home for Thanksgiving dinner...so it's important to make it special. Sure, the food is the star of any thanksgiving gathering but if you can also dazzle them with your tablescape, you will be the talk of the holiday, especially if your table reflects your own aesthetic and personality.
Thanksgiving tables don't have to be Norman Rockwell perfect. If you want more of a casual vibe keep the colors neutral and warm. Staying with a more neutral color palate will allow you to add some color in other ways, either with your dishware or adding colorful floral arrangements to your centerpieces. 
Shown Above: Autumn Fern Collection; Chambray Napkins 

Let's be honest, fall color schemes are so rich and gorgeous it's hard not to want to use them more prominently with your table linens. If you're all about the colors, try dressing your table with a fun fall print. Get creative by adding mismatched napkins that pair back with all the fabulous colors in your print. When choosing a more colorful table we like to neutralize it with more natural centerpieces, dishes and napkin rings.

Shown Above: Coco Collection

Now some of you just like to go big in every way and that is fabulous! Who doesn't love a colorful, elegant tablescape that sparkles and screams holiday! Still keeping the color scheme fall appropriate, you can add some metallics to your table to really bring it to the next level. This will definitely give your guests something to talk about.