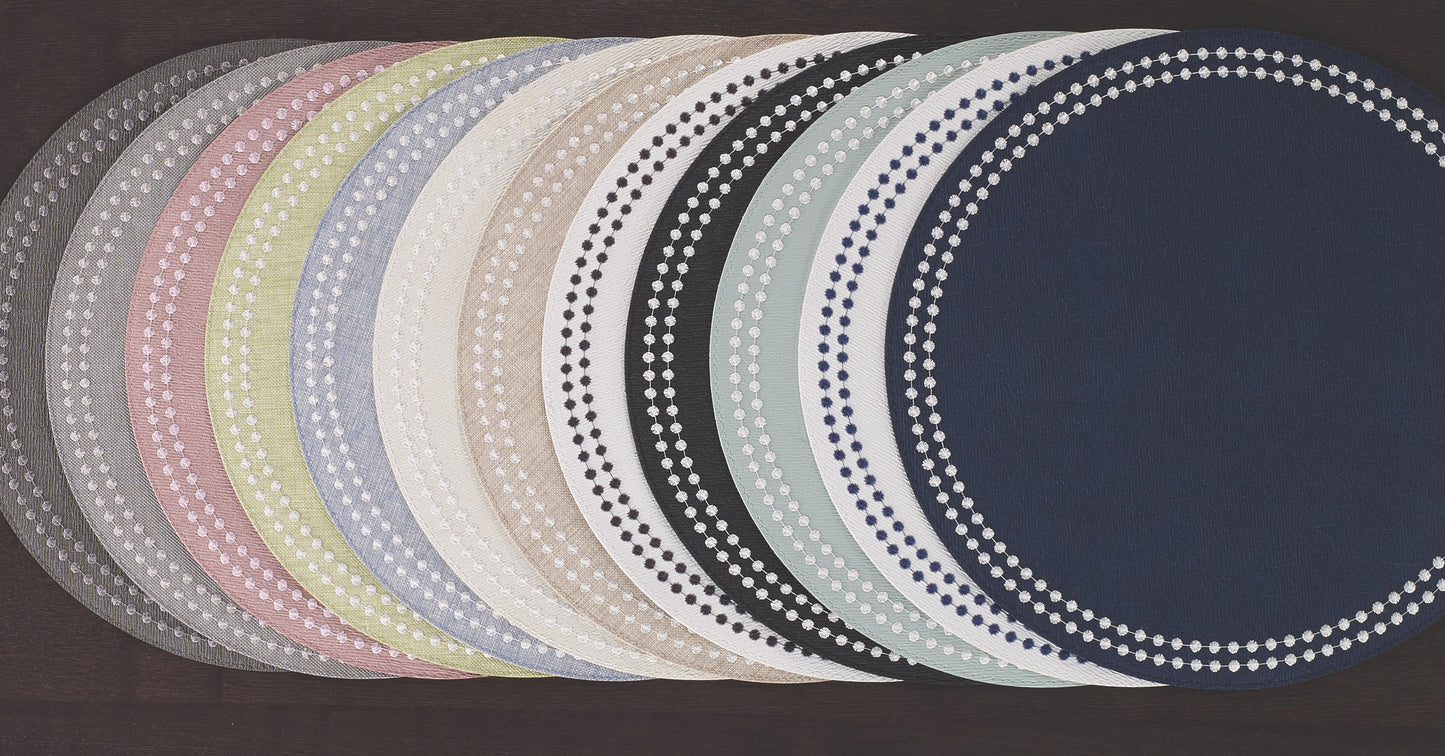 When Style Meets Function
Picture this...it's Saturday night and you create a gorgeous tablescape for your husband's 50th birthday dinner. You have all your closest family and friends there, ranting about how amazing your table looks. The red wine is flowing, the dinner is being served and BAM, a spill on your new placemats! What now?! Not to worry, we have you covered!
Shown Above: Jardin Easy Care Mat, French Garden Napkin, Loops Napkin Ring
It has been a struggle for quite some time, creating a fabulously gorgeous tablescape while still getting the functionality you need to cater to your lifestyle. Whether you are an avid hostess, throwing frequent dinner parties or a mom of 3 who just wants her table to look stylish, but still allow her kids to be kids, these are just what you need. Made up of 100% Phthalate-free vinyl, our Easy Care Mats are kid-friendly in more ways than one. 
Shown Above: Pronto Easy Care Mats 
Now that the warmer weather is upon us, don't be afraid to bring out your Spring table decor and brighten up your table! It's time you enjoy your great style, your family and friends, and great food all at once! All Easy Care Mats are easily cleaned with a simple damp cloth. Cleaning materials are not needed as they will ruin the vinyl material. 
 Shown Above: Link Easy Care Mats, Orta Napkin, Gia Napkin Rings
 So we say go for it! Go for the "scary" white placemats that everyone else tends to be too hesitant to go for. Let your table show your style and your smarts knowing you can enjoy your elegant tablescape whenever you want, no worries at all with your Bodrum Easy Care Mats!